Meet Our Team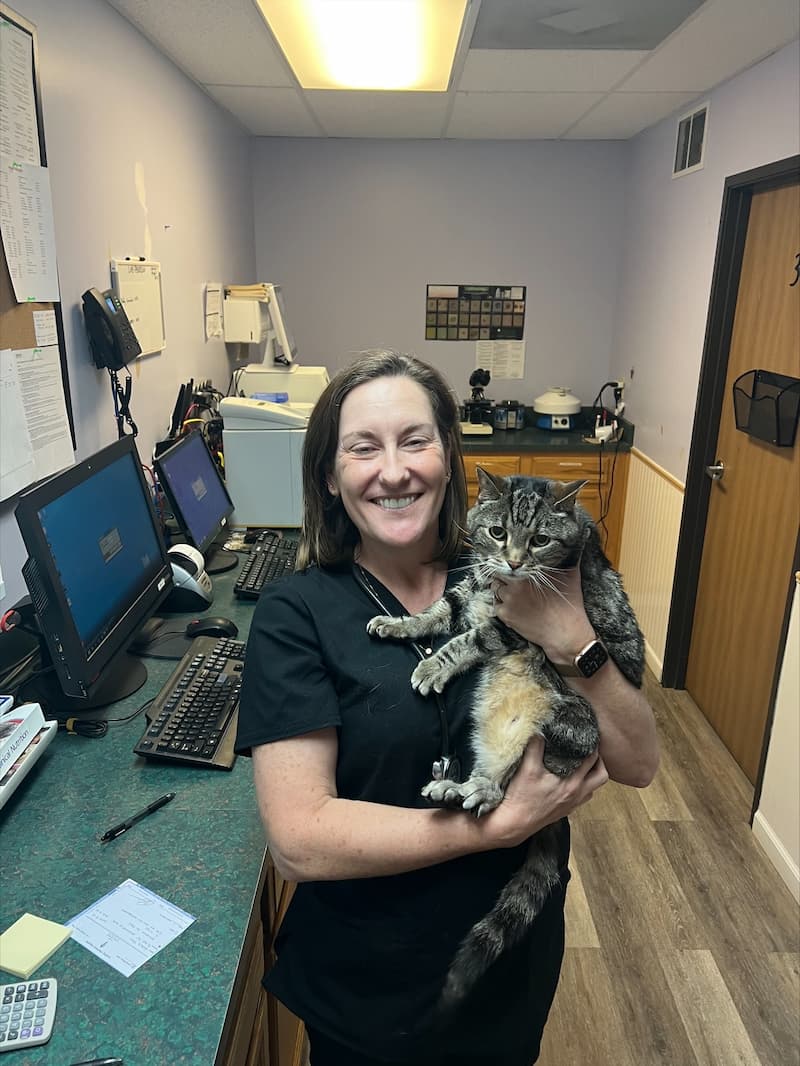 Dr. Jennifer Bruner
DVM
Dr. Bruner is a native of the Kansas City area. She attended The Pembroke Hill School and The University of Kansas graduating with a Bachelor of Arts in Biology in 1991. She pursued her doctorate in veterinary medicine at Kansas State University in Manhattan, Kansas and graduated in 1997. After graduating, she worked at Animal Medical Hospital in Charlotte, North Carolina and then spent 6 years as an associate veterinarian at Picture Hills Pet Hospital in Kansas City, Missouri. Wanting to pursue her dream of practice ownership, she moved her family to Lansing to take over Lansing Veterinary Hospital. Dr. Bruner serves on the board of the Leavenworth County Humane Society and is a member of the AVMA, KCVMA and KVMA. Dr. Bruner has 2 human, 3 canine, and 4 feline children. In her free time she enjoys rooting for the Kansas Jayhawks and traveling.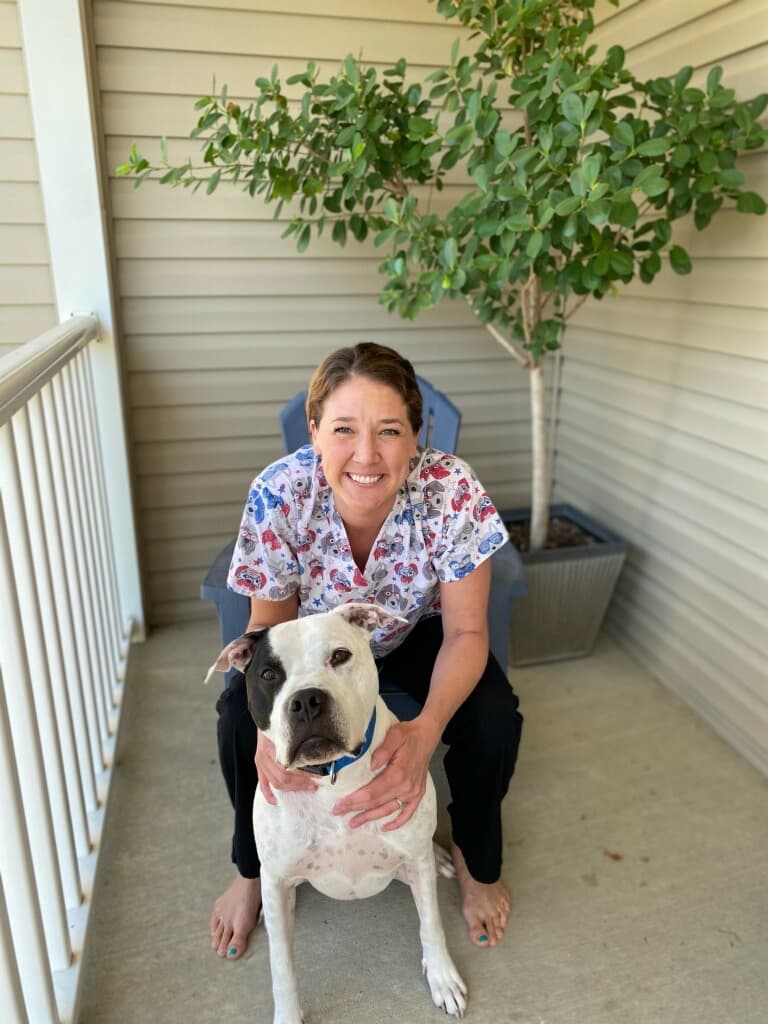 Dr. Taylor Zumbusch
DVM
Dr. Zumbusch is originally from Tucson, Arizona but has tumbleweeded around quite a bit. She studied ants (yep, those little guys that ruin picnics) during undergrad in Minnesota and the tropics, then went to vet school in Colorado. She married military, so the ongoing traveling and moving continues. Unfortunately, she will only be here for a year, however, she looks forward to meeting you and your fur babies!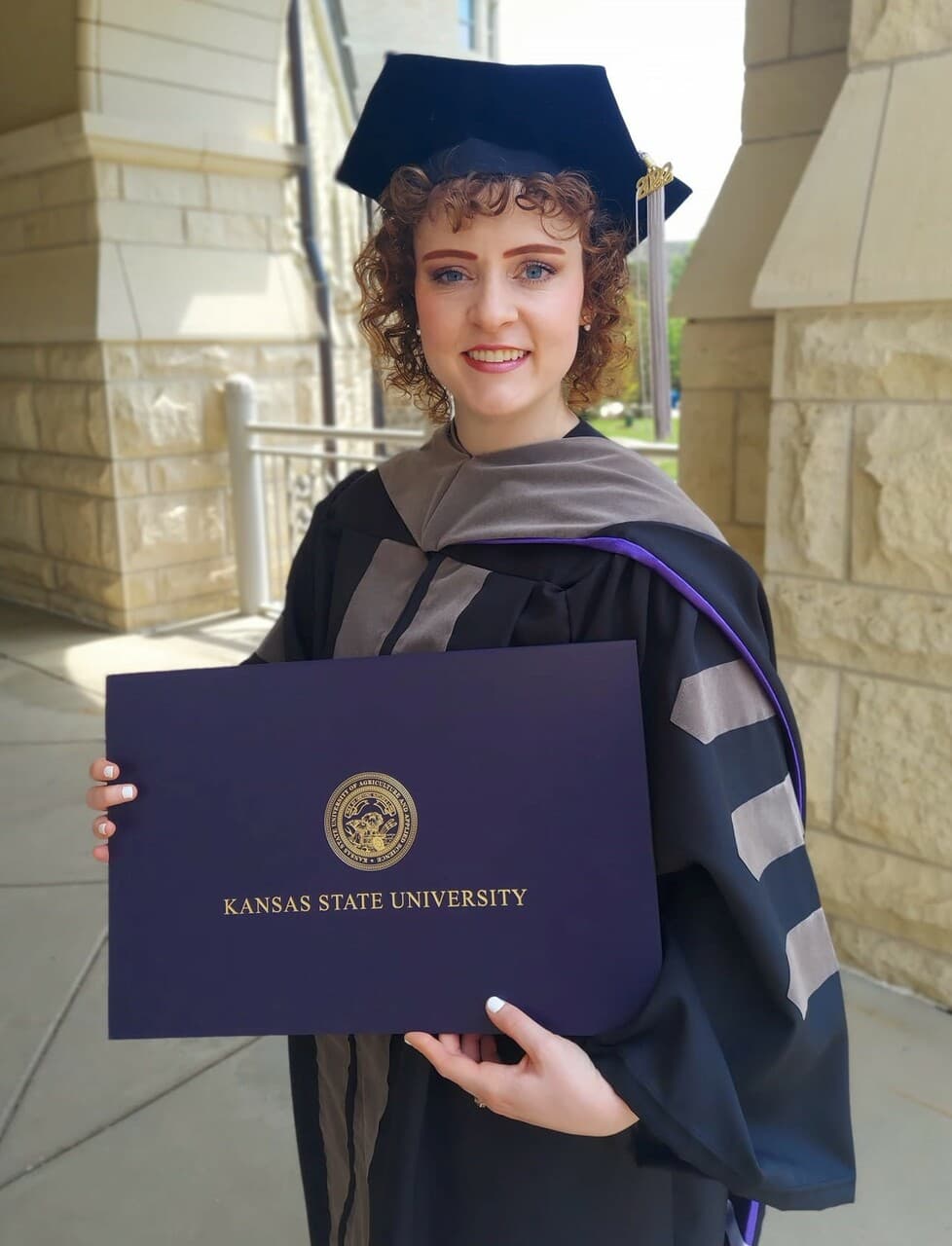 Dr. Laura Bynum
DVM
Dr. Bynum is from Kansas City, Kansas. She graduated from Baker University in Baldwin City, Kansas in 2016 with a Bachelor of Science in Biology, a Bachelor of Arts in Music (Piano Performance), and a Bachelor of Arts in Spanish. She graduated this year with her Doctorate of Veterinary Medicine from Kansas State University in Manhattan, Kansas. Dr. Bynum is passionate about small animal preventative care, surgery, client education, and shelter medicine. She and her partner live in Kansas City, Kansas where they care for 2 cool cats and 1 sweet dog. In her free time, she enjoys playing piano, reading, doing yoga, and traveling.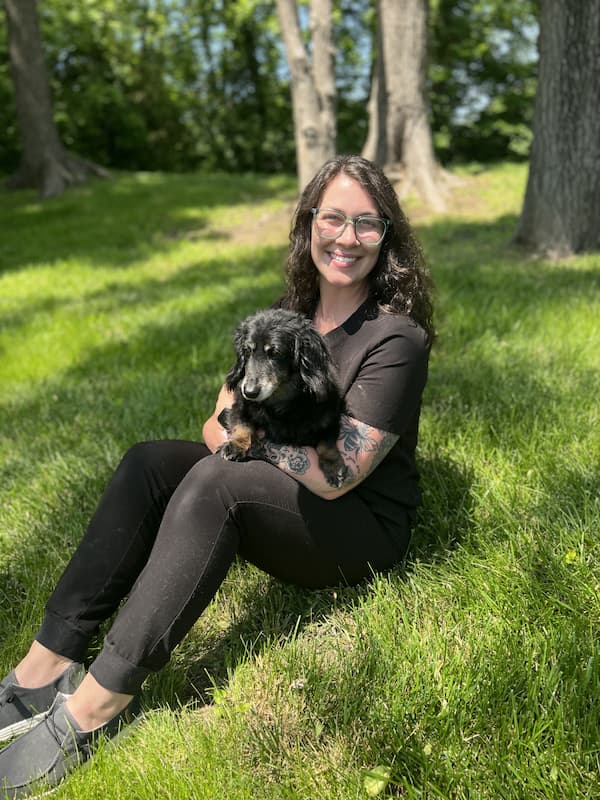 Ashley
RVT & Hospital Manager
Ashley is a Registered Veterinary Technician, graduating from Brown Mackie College in 2015. She joined the team February 2022 with over 7 years of veterinary experience. Born and raised in Lansing, she graduated from Lansing High School in 2010. She stays busy with her husband, 2 boys, 3 dogs and 2 cats!

Pictured with her soul dog, Nike.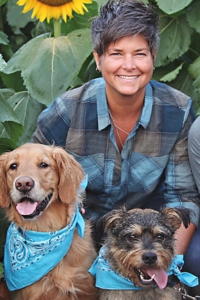 Amy
Assistant Manager & Clinic Fan Girl
Amy is a native of the Kansas City area, attending high school in Weston, Mo. She graduated college at University of Central Missouri in 1995. She enjoys volunteering for veterans and animals, traveling with friends, and meeting all dogs. She joined Lansing Veterinary Hospital in 2016.

Pictured with Maya and Roscoe.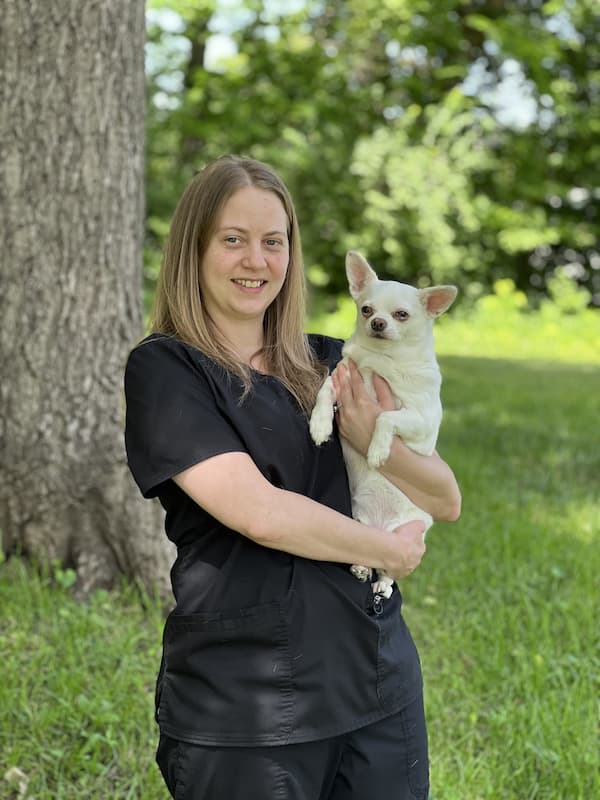 Lauren
CSR
Lauren began working at Lansing Veterinary Hospital in January 2022 as a Customer Service Representative. She is originally from Missouri and has lived in Leavenworth since 2010. She has a love for all animals.

Pictured with her dog Jonesy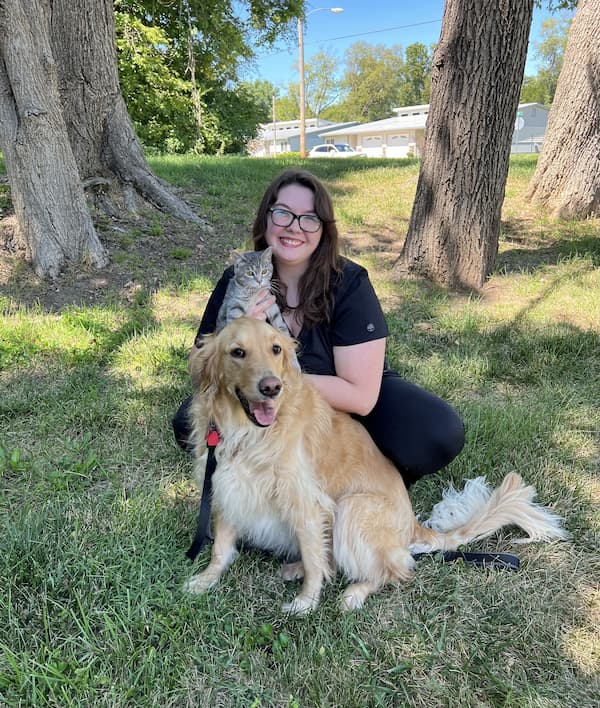 Stephanie
Technician Assistant
Stephanie has been a Technician Assistant for 2.5 years. She previously worked as a CNA for 1.5 years. It is a dream of hers to eventually become a veterinarian. She is a mother to 2 girls, a Golden Retriever (Kaycie), and a kitten (Happy). She enjoys her free time with her daughters and pets.

Pictured with Happy (kitten) and Kaycie.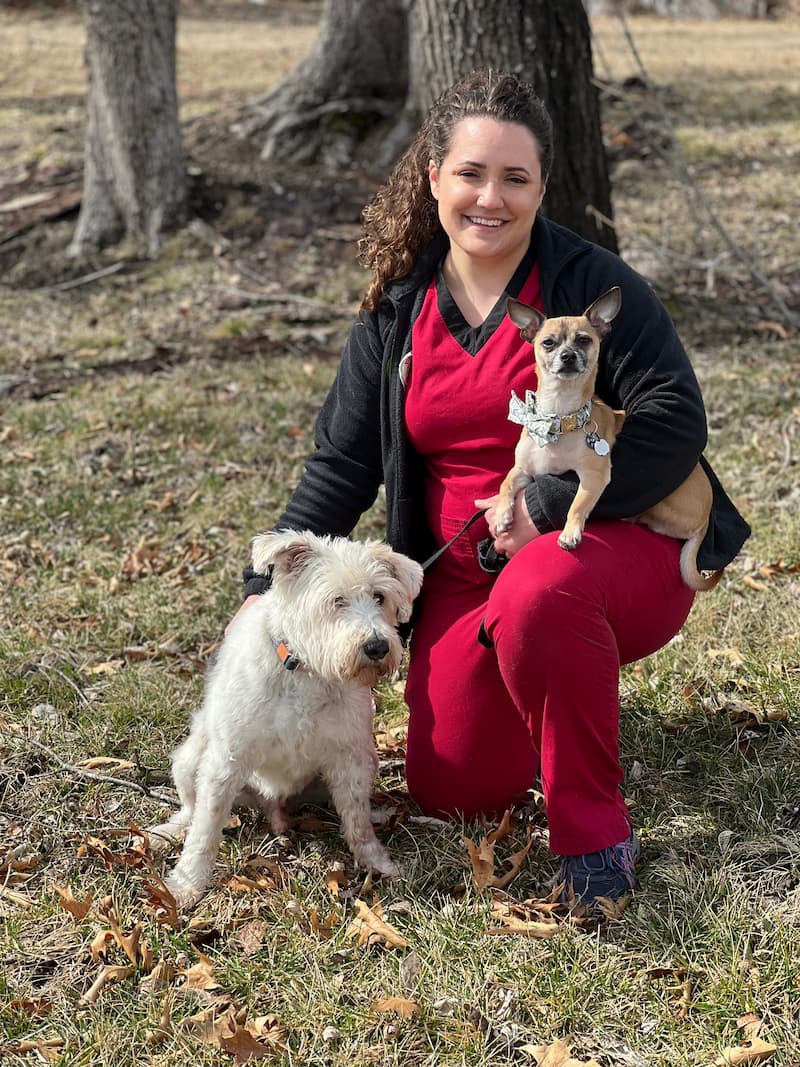 Meredith Johannes
Tech Assistant
Meredith grew up on the outskirts of Kearney, MO, and has worked with animals her entire adult life. She started as an assistant at 18 years old, did reception for a short time, and even did animal control for a few years. She finally landed the role of veterinary assistant in 2016 and joined our team in January of this year. Outside of work, she enjoys spending time with her husband (a Leavenworth native!), her very old schnauzer mix, and her spicy little chihuahua.

Pictured with Finn (small dog) and Bentley (black & white dog).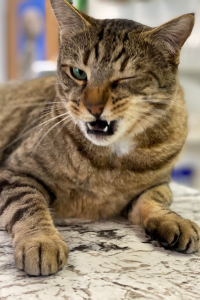 Tito
Clinic Cat
Tito was found as a stray in Lansing. At the time, the shelter had no open cages so we made room for him with us. He was with us for 2 weeks and we all fell in love with him. Dr. Bruner made the command decision that we needed another office cat so she opened the cage door and that was that. He and Romeo had a few spats at first but now they are BFFs. Believe it or not, Tito was at his ideal body weight when he was found. Even though he's on a strict diet, he finds ways to over indulge. He tries to steal food from cages, he opens bags of food from the lobby, he thinks he is starving all the time. You will usually find him up front greeting people or laying on the xerox machine. It's exhausting begging for food all the time.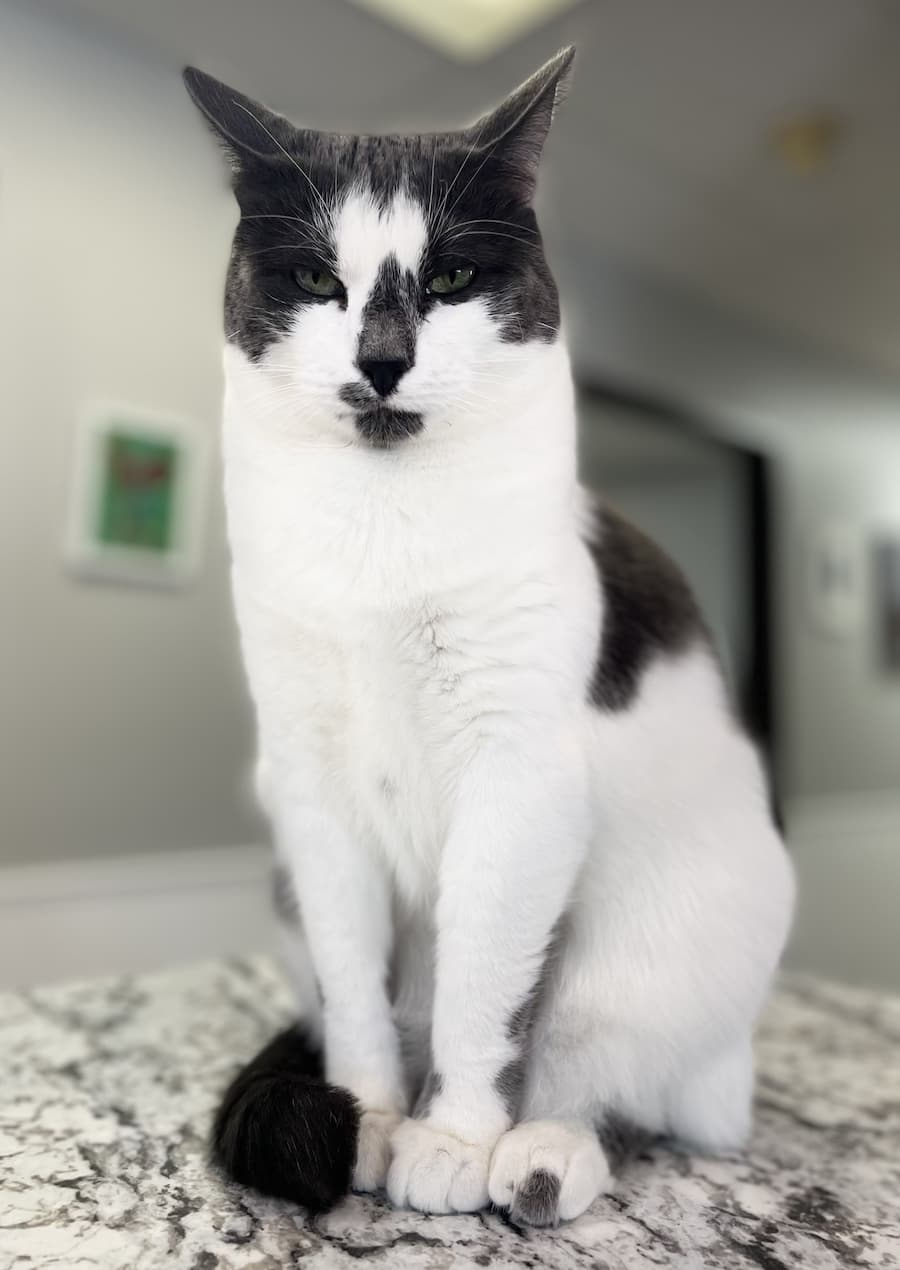 Sabrina
Clinic Cat
Sabrina came to us a few years ago to visit and never left. She's become a wonderful co-worker and friend to Tito. She can often be found up front looking for love or dishing out sass. Otherwise, she's snoozing in her bed in the back.