Meet Our Team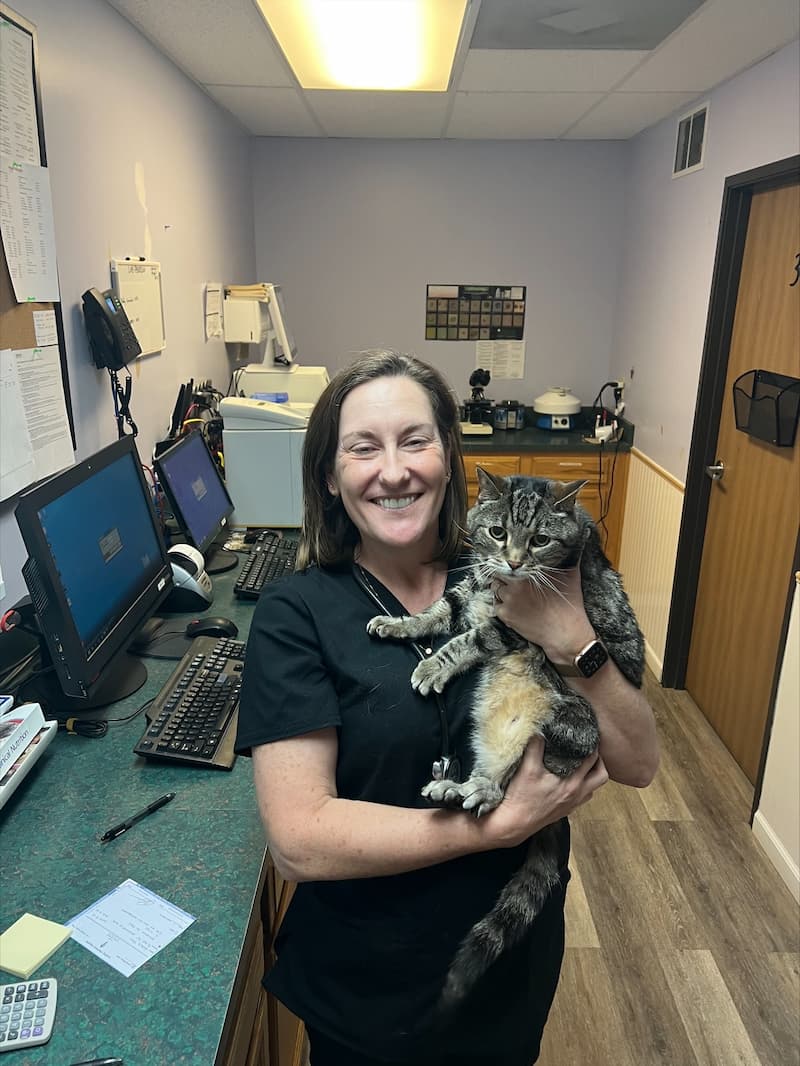 Jennifer Bruner
DVM
Dr. Bruner is a native of the Kansas City area. She attended The Pembroke Hill School and The University of Kansas graduating with a Bachelor of Arts in Biology in 1991. She pursued her doctorate in veterinary medicine at Kansas State University in Manhattan, Kansas and graduated in 1997. After graduating, she worked at Animal Medical Hospital in Charlotte, North Carolina and then spent 6 years as an associate veterinarian at Picture Hills Pet Hospital in Kansas City, Missouri. Wanting to pursue her dream of practice ownership, she moved her family to Lansing to take over Lansing Veterinary Hospital. Dr. Bruner serves on the board of the Leavenworth County Humane Society and is a member of the AVMA, KCVMA and KVMA. Dr. Bruner has 2 human, 3 canine, and 4 feline children. In her free time she enjoys rooting for the Kansas Jayhawks and traveling.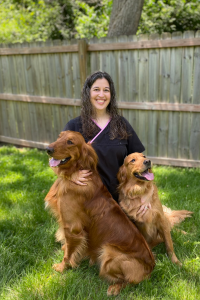 Kimberly Kessler
DVM
Dr. Kessler is a native of Olathe, KS, where she attended Olathe East High School. She graduated from Kansas State University with a Bachelor of Science in Biology and Physical Science in 1999. She pursued her doctorate of veterinary medicine at Ross University and graduated in 2003. After graduating, Dr. Kessler worked as a full-time associate until starting a family. When Dr. Kessler is not working, she enjoys spending time with her family and scrapbooking.

Pictured with Patton and Liberty.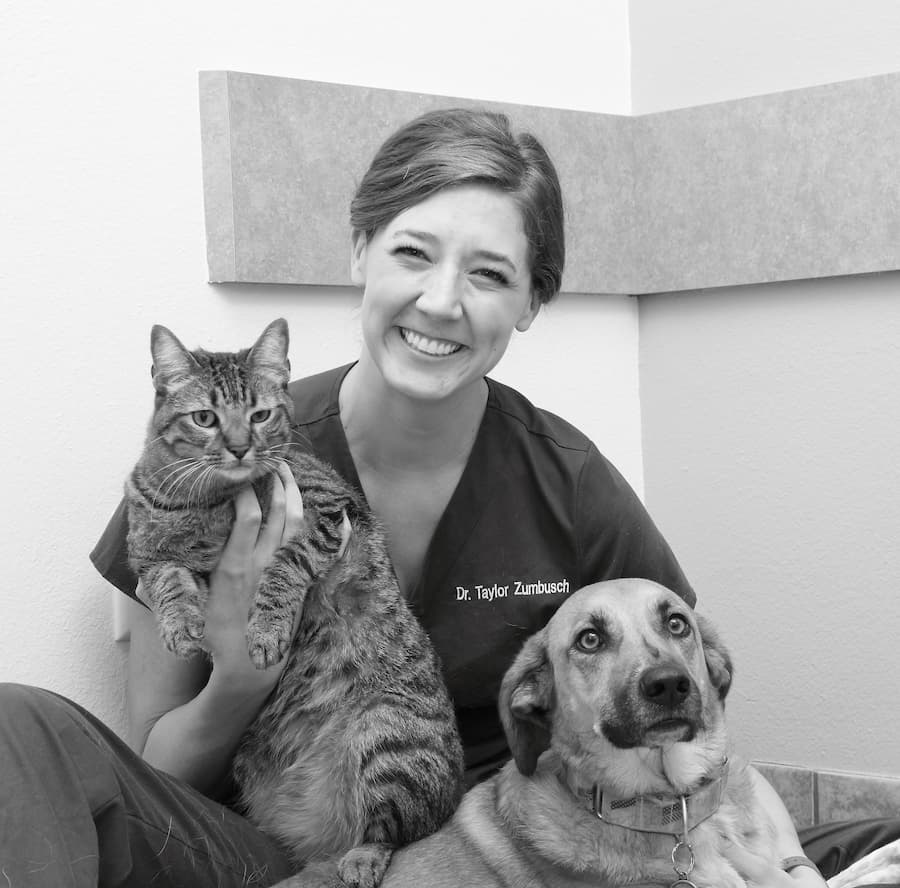 Dr. Taylor Zumbusch
DVM
Dr. Zumbusch is originally from Tucson, Arizona but has tumbleweeded around quite a bit. She studied ants (yep, those little guys that ruin picnics) during undergrad in Minnesota and the tropics, then went to vet school in Colorado. She married military, so the ongoing traveling and moving continues. Unfortunately, she will only be here for a year, however, she looks forward to meeting you and your fur babies!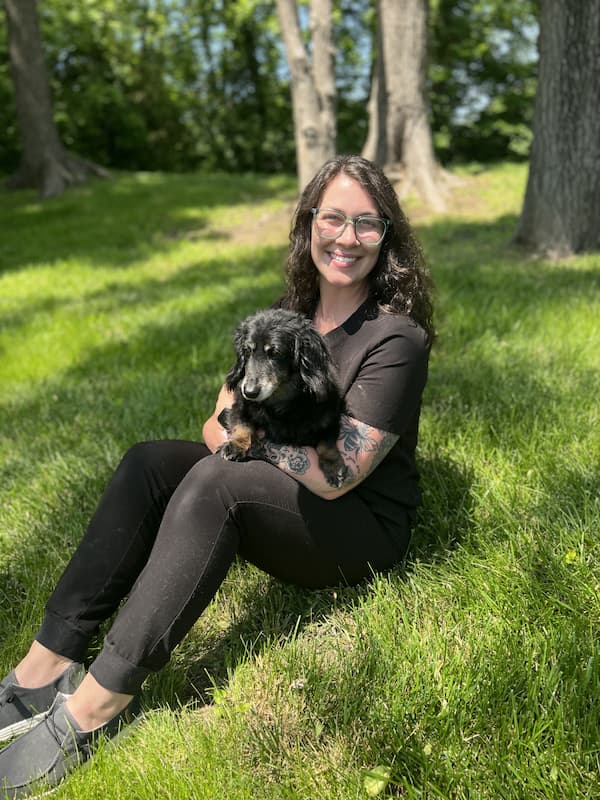 Ashley
RVT & Hospital Manager
Ashley is a Registered Veterinary Technician, graduating from Brown Mackie College in 2015. She joined the team February 2022 with over 7 years of veterinary experience. Born and raised in Lansing, she graduated from Lansing High School in 2010. She stays busy with her husband, 2 boys, 3 dogs and 2 cats!

Pictured with her soul dog, Nike.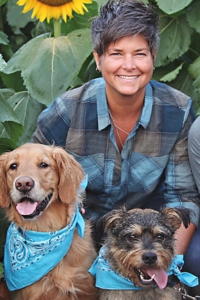 Amy
Assistant Manager & Clinic Fan Girl
Amy is a native of the Kansas City area, attending high school in Weston, Mo. She graduated college at University of Central Missouri in 1995. She enjoys volunteering for veterans and animals, traveling with friends, and meeting all dogs. She joined Lansing Veterinary Hospital in 2016.

Pictured with Maya and Roscoe.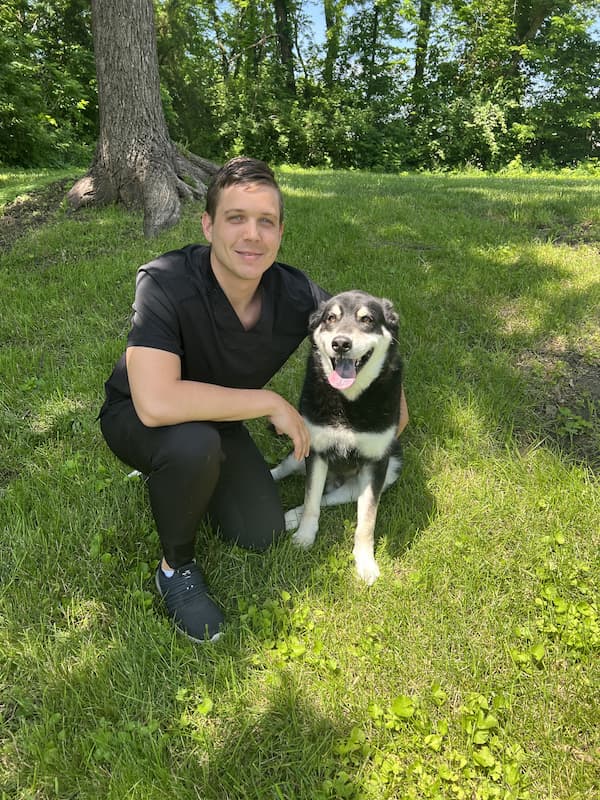 Hayden
Tech Assistant
Hayden David grew up in western Kansas and graduated from Kansas State University in 2015. He joined the staff in February 2022 and hopes to attend veterinary school and eventually practice large animal veterinary medicine.

Pictured with his dog, Maverick.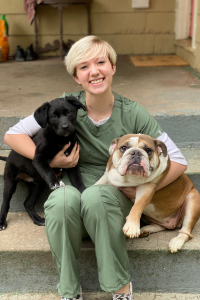 Mackenzie
Receptionist
MacKenzie joined the staff in April 2021. She began as a kennel attendant and is now our second receptionist and assists doctors in the exam room. MacKenzie is originally from Indiana, but is now stationed here with her husband.

Pictured with Cammie and Ash.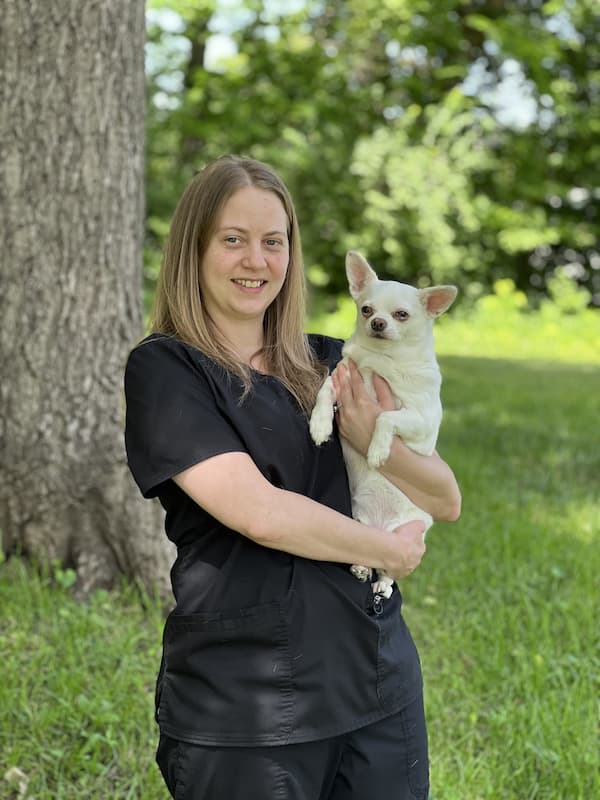 Lauren
CSR
Lauren began working at Lansing Veterinary Hospital in January 2022 as a Customer Service Representative. She is originally from Missouri and has lived in Leavenworth since 2010. She has a love for all animals.

Pictured with her dog Jonesy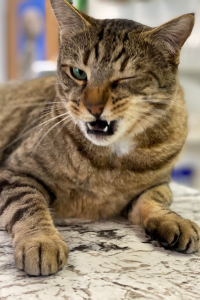 Tito
Cat
Tito was found as a stray in Lansing. At the time, the shelter had no open cages so we made room for him with us. He was with us for 2 weeks and we all fell in love with him. Dr. Bruner made the command decision that we needed another office cat so she opened the cage door and that was that. He and Romeo had a few spats at first but now they are BFFs. Believe it or not, Tito was at his ideal body weight when he was found. Even though he's on a strict diet, he finds ways to over indulge. He tries to steal food from cages, he opens bags of food from the lobby, he thinks he is starving all the time. You will usually find him up front greeting people or laying on the xerox machine. It's exhausting begging for food all the time.